Share and integrate your booking website easily
Receive direct bookings through your own website by embedding our booking system.
14-day free trial. No credit card required.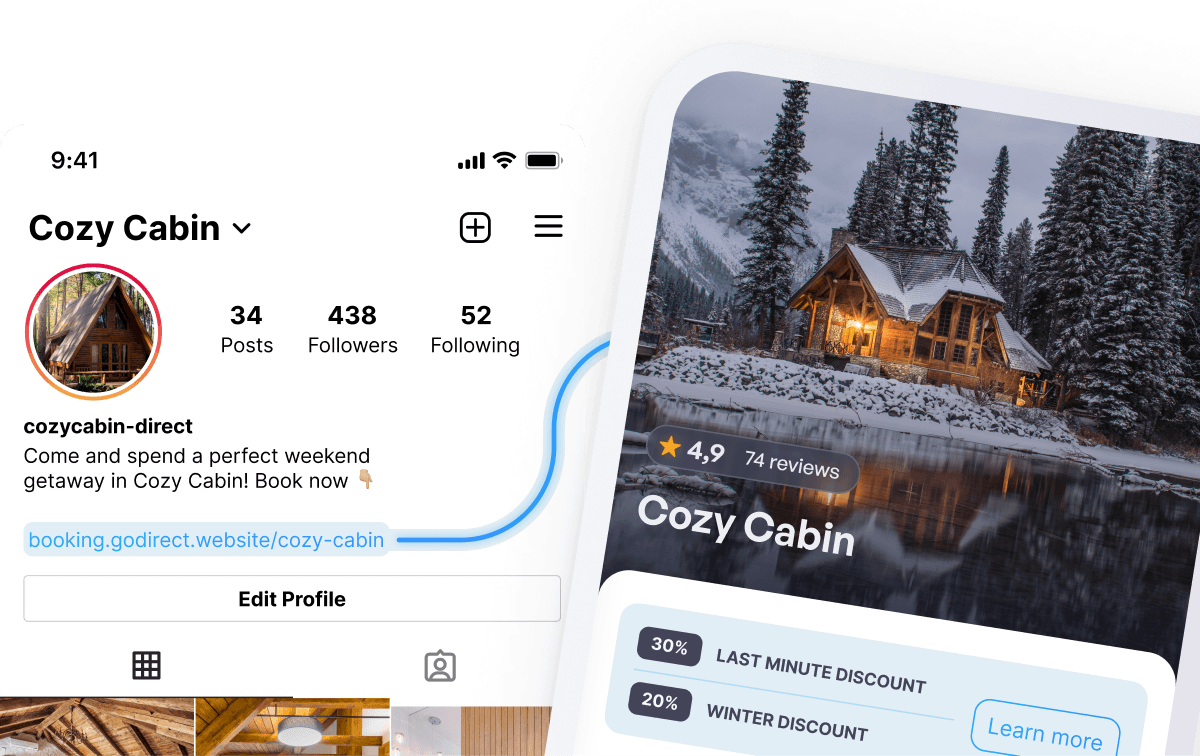 Embed your calendar anywhere




Enjoy all the benefits on your own website
Guests who find your website can conveniently book the desired dates instead of composing inquiry emails about free dates or searching for the property on an OTA in the hope of instant booking.
Embed our booking system easily
We will provide the embed code that can be copied and pasted onto your page.
It is quick and simple, you can do it by yourself with the help of our detailed tutorials that will make it a breeze even for non-technical users. With a sophisticated, easy-to-use booking interface, you can significantly increase your direct bookings!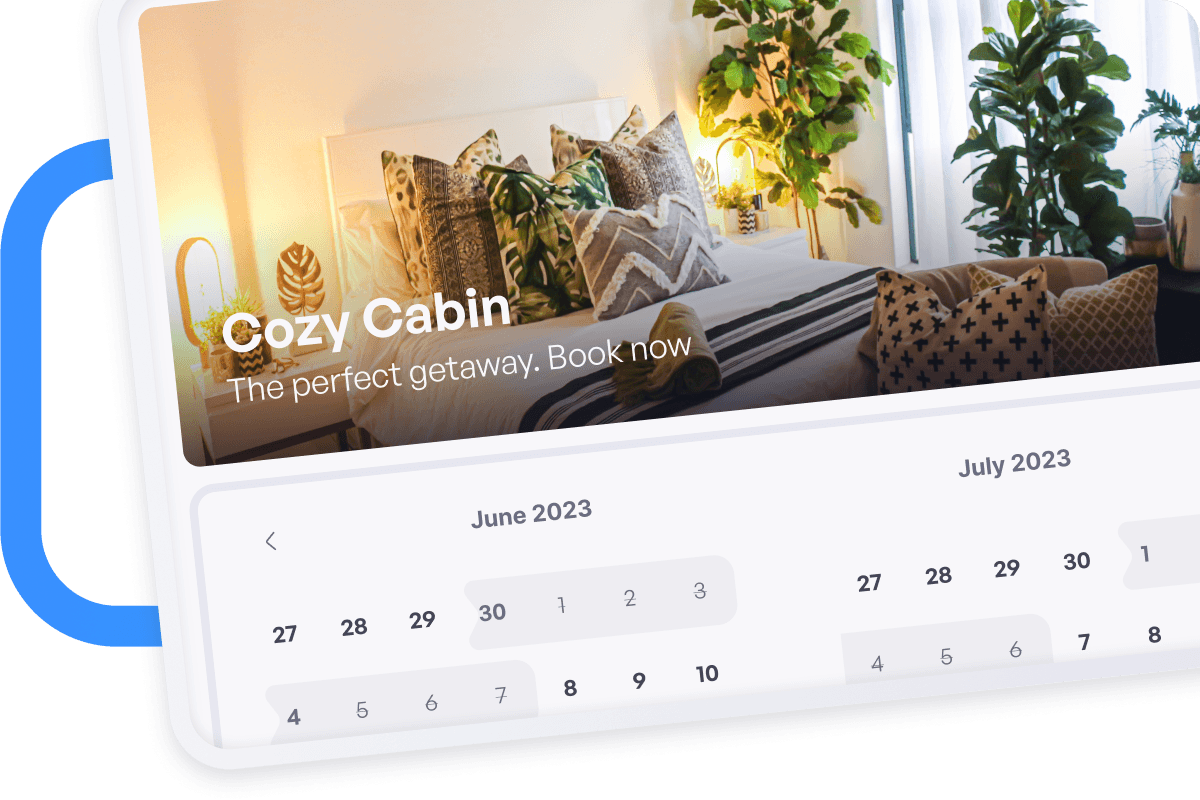 Adapt to your visitors' needs!
Guests book where it is easiest for them to do so. They don't like to be contacted by phone or to send an email, they like to be able to enter the parameters, choose the date, the room or apartment and send their reservation with a few clicks. With an embedded booking engine, you can give them that, so visitors to your site are much more likely to become guests. The easier you make the process for them, the less likely they are to keep looking.
Share your booking website anywhere
The more channels you share your booking link with, the more traffic you can drive to your website, which in turn can increase the ratio of your direct bookings.
Where to share the booking link?
You can easily get bookings straight from your social media channels by sharing the booking link on your Facebook page or a promotion.
Facebook page About section
Any link can be pasted into the About section of a Facebook page so we recommend using this opportunity.
Facebook posts and promotions
Many vacation rental owners drive a decent amount of traffic to their own property by posting in groups where people are looking for accommodation.
Google My Business
You can paste a link and set it as a webpage on Google My Business so people who search for accommodation on Google Maps can easily access your vacation rental's calendar.
Would you like to know more? Find us on our live chat!
Start receiving direct bookings within minutes and save on commission
14-day free trial
14-day free trial. No credit card required.